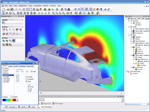 Computer modelling is fast and inexpensive way to investigate and find solutions for EMC/EMI problems, which occur in electrical/ electronic systems. EMCoS provides number of convenient EM simulation tools.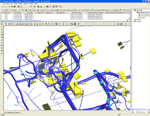 Automotive cable harness is a complicated system consisting of huge number of wires, representing electrical connections between ECUs. To design and analyse complex harness systems we offer a set of convenient tools.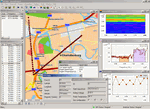 Usual EM testing is a time consuming procedure which needs performing of one and the same operations often predefined by standards. Software having direct access to measurement devices and giving possibility of automatization of measurement procedure can be very helpful.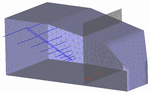 Based on our long research and consultation history we can offer you highly sophisticated solutions for your complex EMC and antenna problems. We offer you high quality service for competitive price.