Partnership with EDA Expert SAS
EMCoS is excited to announce that it has signed an agreement with EDA Expert SAS to become a new authorized distributor of EMCoS software products in France.
The agreement with EDA Expert is a part of the company's strategy to focus on providing the best customer services through the presence of local distributors in different countries and world regions. By working closely with EDA Expert, a company with in-depth knowledge of local market and solid expertise in electronic systems design, EMCoS is committed to provide high-level technical support to customers and prospects in France.
The distribution agreement takes effect on March 14, 2017.
About EDA Expert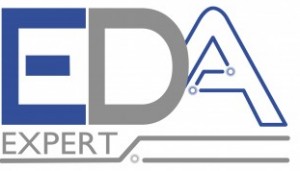 EDA Expert SAS is a French company, based in Paris, specialized in solutions for electronic systems design. As electronic systems are more and more complex, EDA Expert's mission is to provide innovated and collaborated products for optimizing the design process, increasing the quality and saving money.
«For all designers, EMI/EMC is a main concern which impacts all electronic systems; the simulation is no doubt the best solution to avoid issues before qualification and certification process. We are exciting to promote EMCoS' EMI/EMC simulation solutions, which will satisfy electronic designers' expectations».
More information about EDA Expert is available at www.eda-expert.com
About EMCoS

EMCoS focuses on development of specialized simulation software and EMC consulting services. Founded in 2001 in Georgia, the company now has a Western Europe branch in Germany and regional distributors in France, Japan, South Korea, India, China and Singapore. EMCoS software is used in automotive, aircraft and naval industries for fast and efficient solution of complex EMC related problems. Main application areas include: EMC/EMI in large systems, solutions for hybrid vehicles, PCB and antenna simulations, shielding study and complex harness processing.
More information about EMCoS is available at www.emcos.com