---
Major Highlights
Auto Merging of Electronic Circuit with 3D PEEC Equivalent Model of PCB Layout
Advanced ODB++ Import Procedure with Improved Stackup Editor
New Features in 3D PEEC Solution
CM Choke Designer Based on PEEC Method
Real Ground Support with Sommerfeld Approach
Waveguide Ports Support
New Transient Analysis Mode with Time Domain Integral Equation (STime_IE) Solver
High Frequency Solution with New HF3D Solver
New EMCoS CAD Converter for Complex Geometry Processing
New Features and Improvements in Geometry and Model Handling Operations
New Features and Improvements in System Simulation Analysis Type
New Features and Improvements in EMCoS SimDAT
---
Auto Merging Procedure of Electronic Circuit with 3D PEEC Equivalent Model of PCB Layout
New PCB import options give possibility to extract BOM report (Bill of Material) from ODB++ file format. During importing information about all PCB components and pins is translated from ODB++ to Excel spreadsheet – an essential part of automatic merging procedure.
As a result of 3D PEEC calculation equivalent circuit of PCB layout will be automatically merged with functional scheme based on BOM data. Netlist device representing initial functional circuit can be easily substituted with complete scheme including all parasitic effects of PCB traces directly in System Diagram, preserving all the existing connections to other devices.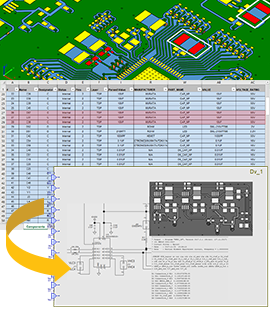 ---
Advanced ODB++ Import Procedure
Full control of overall process of ODB++ importing
Support of ODB++ V8 reading and import of drills objects
Options to exclude features outside profile and outside nets during PCB data import
Option to ignore net $NONE$ during PCB data import
Possibility to exclude footprints from PCB data import
Controlling of top and bottom footprints visualization color
Controlling of footprints offset from top and bottom layers
Autogenerate nets option for PCB models with incomplete information about nets
Updated Stackup Editor gives possibility to configure ODB++ import options directly from Stackup Editor, where user can define as many presets as needed for different PCB configurations.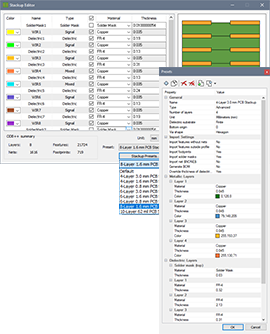 ---
New Features and Improvements in 3D PEEC Solution
Support of wires and multiple finite dielectric substrates
Support of 3D PEEC model visualization and RLC matrix view for automatic partitioning calculations in EMCoS SimDAT
Special options for C-subnets and L-subnets matrices calculation and results analysis
3D PEEC output reading functions support in scripting language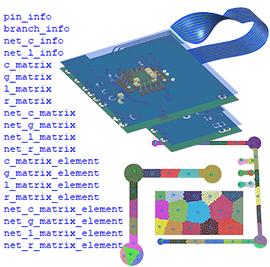 ---
CM Choke Designer
CM Choke Designer is a specialized CM chokes modeling tool based on PEEC (Partial Element Equivalent Circuit) method with speed-oriented solvers intended for fast calculation.
Convenient definition of toroidal core and winding parameters with interactive preview
Definition of core material (MnZn, NiZn, Nanocrystalline) based on frequency-dependent data
Support of dual core definition
Definition of core material based on initial permeability and resonance frequency values
Uniform and non-uniform plastic coating definition
Modeling of single & multilayered windings (up to 4 windings)
Auto and manual winding definition modes
Controlling of winding orientation (left/right) and visualization of dot indicators to simplify choke connection
Winding inductance value calculation based on number of turns, core dimensions and initial permeability value
Various calculation task modes (S-matrix, Common Mode, Differential Mode, Open Mode, Single Mode impedance, CM & DM attenuation, equivalent circuit)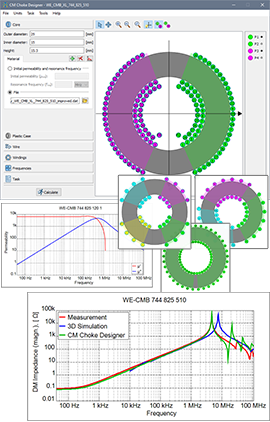 ---
Real Ground Support with Sommerfeld Approach
New version of the program supports real ground modeling approach where the influence of the real ground is considered in rigorous formulation using Sommerfeld integrals.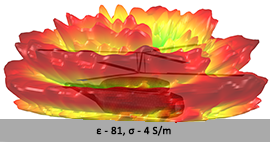 ---

Waveguide Ports Support
EMCoS Studio 2019 supports definition of waveguide ports with pre-defined shapes (circular, coaxial and rectangular). These ports are considered in full wave analysis as waveguide cross-sections to which the excitation energy is applied.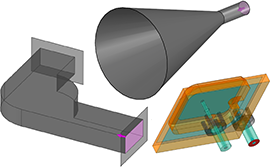 ---

New Time Domain Integral Equation (TDIE) Solver
Covers wide frequency range in a single simulation run
Based on object surface discretization only without voluminous meshing
Doesn't require discretization of the entire computational domain
Handles antennas represented as NF source or NF pattern calculated in frequency domain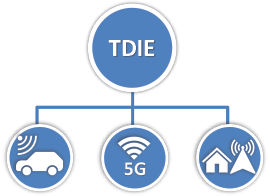 ---

High Frequency Solution with New HF3D Solver
EMCoS Studio 2019 provides new HF3D solver for solution of high frequency problems in EM Simulation analysis type.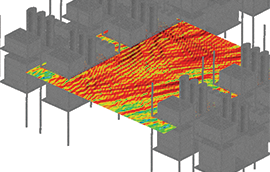 ---

New EMCoS CAD Engine for Complex Geometry Processing

EMCoS CAD Engine is a new speed-oriented program for large CAD files handling and processing.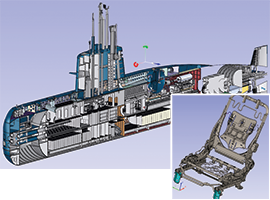 ---
New Features and Improvements in Geometry and Model Handling Operations
Export/import all program settings, user-defined shortcuts and project variables
Improved functionality of exporting bodies with corresponding groups
Copy/paste geometry objects from one project to another
Attaching additional documents to materials stored in library
Wire frame visualization handling for mesh objects
Support impressed currents visualization as line segments to speed up model rendering in Viewer 3D
Possibility to define toroidal windings with non-uniform turns distribution
New option to set rotation center on mouse double-click
Lock selection mode in 3D Viewer (Visibility and Pick Mode toolbar)
Full screen mode support (View > Full Screen, F11)
Support Zoom In operation using mouse right button and Shift key
Possibility to highlight corresponding groups for geometry objects (bodies, meshes)
Geometry accuracy setting control for TriD task (Low/Normal/High)
Total Power specification in mW/dBm/dbW (in Manual mode)
Show/Hide/All Except Selected commands are now available for Tasks
Total number of frequency points for octave and decade ranges
---
New Features and Improvements in System Simulation Analysis Type
Support of switching-off resistors for time domain burnout simulation of complex resistive networks
Optimization for very large scale problems (possibility to handle hundreds of millions of elements in circuit model)
Definition of default options for circuit solvers
Support visualization of Network Parameters data for circuit elements
Support of unit symbols (MEG, m, n, etc.) definition in Assign Circuit dialog
Multi selection of pins for several schematic devices
Better handling of hybrid cables in System Diagram
---
New Features and Improvements in EMCoS SimDAT
Touchstone data conversion to mixed-mode S-parameters
New Convolution with Signal Spectrum mode in FFTWerk
Possibility to manage output files order in Outputs dialog
Possibility to view 2D results for several AFS outputs
Near Field 3D Distribution visualization on near field probes
Extension of Near Field 3D Distribution for near field areas based on wire segments
Controlling of impressed currents visualization mode (Normal and Lite)
Possibility to change curves order on a plot directly from Tree View using drag-and-drop
Possibility to change curve data Y offset for linear plots
Legend settings control (text color and font) separately for each curve
Extension of default appearance settings for curves, eye pattern and differential markers
Advanced plot data export considering user-defined limits
Advanced plot export to various image file formats (*.bmp, *.png, *.jpeg, *.emf, *.svg, *.pdf)
Improved icons for high resolution display
Extension of EMScript with new output reading functions for all analysis types